Too many older Americans don't ask about dementia prevention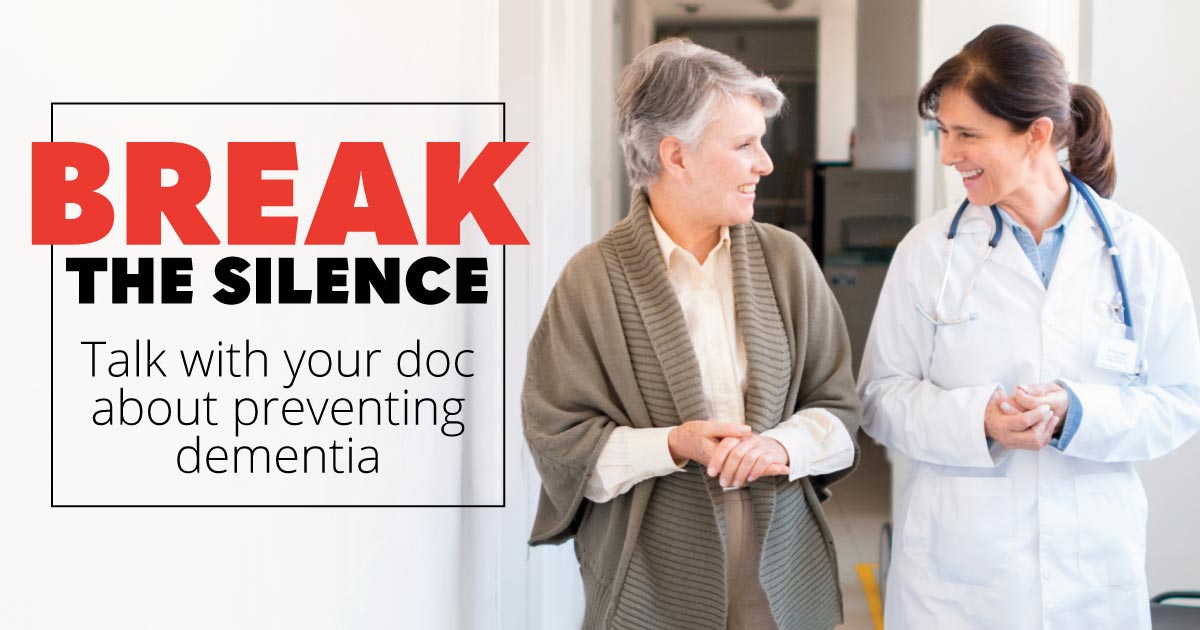 June 13, 2019—Do you worry more about memory loss the older you get? A new poll suggests that many Americans do. And while there are things you can do to help keep memory problems at bay, most people don't know what these steps are, the report suggests.
Keeping mum about our minds
The National Poll on Healthy Aging asked over 1,000 adults ages 50 to 64 about their views on brain health. Nearly half said they were concerned about developing dementia, especially those with a loved one who had experienced it. Dementia is a decline in cognitive abilities, such as memory or thinking skills, that interferes with day-to-day life. Alzheimer's disease and vascular dementia are two common examples.
But while many people said they were concerned about dementia, very few of them had ever talked with their doctor about ways to prevent it. Instead, many turned to unproven strategies to maintain their brain. For instance, 73% of the group said they took dietary supplements or played crossword puzzles or brain games. But major research studies have not shown that these strategies help.
What does help?
If you want to keep your brain healthy and sharp, there are several effective strategies you can try. For instance, you can preserve brain health by staying socially engaged and making healthy lifestyle choices, the researchers said.
Take high blood pressure, for example. Managing it well could help you avoid a stroke or certain types of dementia. Other science-based steps you can take for your brain include:
Managing your blood sugar if you have diabetes.
Avoiding smoking.
Eating healthfully.
Getting plenty of sleep.
Exercising regularly.
Not sure where to start? Talk to your doctor to learn how you can best protect your brain health.