Recently, a patient in the Labor & Delivery unit lost a pregnancy. This was the mother's first child and she was devastated. Shelby organized flowers, a gift card and a jump drive with pictures of the infant for the mother. Shelby truly went above and beyond to make such a tragic moment special.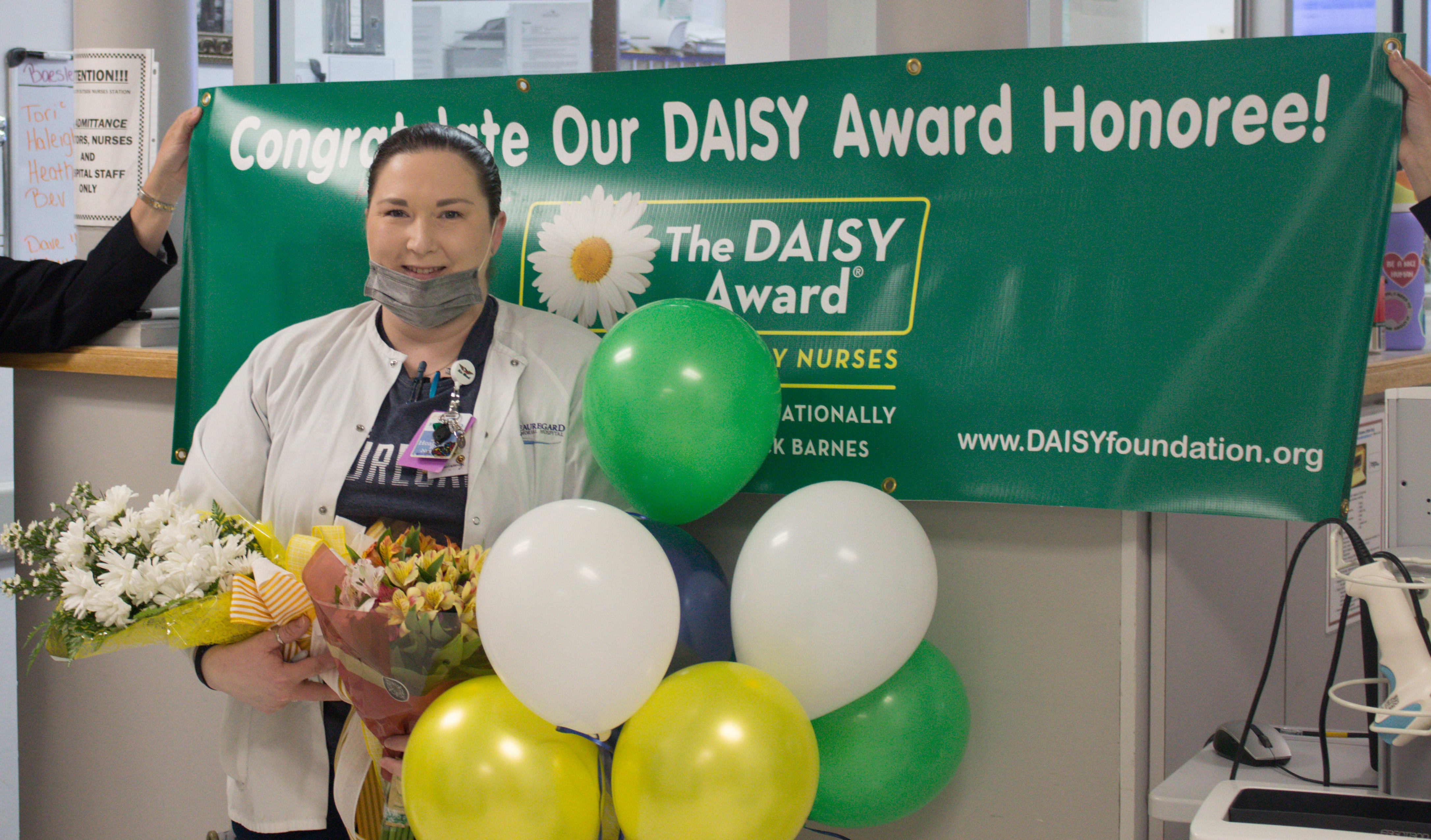 Recently, a patient in the Emergency Department was experiencing abdominal pain. Through the course of her treatment, it was discovered the patient needed emergency surgery. The patient stated that "Heather is absolutely phenomenal. Her bedside manner, clinical expertise and empathy makes her the kind of Nurse I'd want taking care of a loved one and have as a colleague."
"I had to bring a family member to the ED yesterday. It was such a pleasant experience from registration through discharge. Sunday morning around 10 was a good time, as there was no wait. All the staff were wonderful, kind, and professional as always. The physician was friendly and caring. Although all the staff were great, I really want to report on our main nurse, Jackie Laird. Jackie is a travel, contract nurse. She treats our community members like she is a part of this community/family, and to me, we couldn't ask for more as a travel nurse. She is very kind, smart, professional, and was very quick to check on us. I really appreciated having her take care of my family." -Beauregard Health System Visitor
"All of my nurses were wonderful. As a matter of fact, the whole staff was just unforgettably wonderful. But the one nurse who really stands out is Gavin. Gavin would check on me every time he passed my room. Sometimes I needed something, and he would take care of it before moving on to other duties.

When I could finally move around, I would leave my room and see him doing the same thing for all his patients, yet he made me feel like I was the only one. Always of service to us all while offering a warm smile and uplifting words. Sometimes I would feel down about my condition and have to stay a bit longer; Gavin would come and talk with me until I felt better and was smiling. He would discuss plans with me and never failed to find the right encouraging words to make me feel better about myself.

If I felt uneasy about something, he would help me see the bright side of things and encourage me to relax while assuring me that they would take care of me, which is exactly what transpired. I was in the best care from all the staff at Beauregard Health System, but Gavin deserves a warm hug and a huge Thank You from any of his patients. It's just me here, and I want him to know he made a world of difference to me. I appreciate it with all my heart. I Love the staff at Beauregard. They were all amazing, but Gavin always went the extra mile and was a huge tool to my healing, and I thank him with all my heart ❤ PS I Love All of Them."